What Every Good Virtual Assistant has to know
Not every Virtual Assistant will agree to operate under the same terms and conditions. Some Virtual Assistants are charging £2, while other ones are getting an hourly rate of £28. You must be wondering; how it is even possible that rates can vary so much for the same role?
What is important to note is that even if the title is the same, there is a huge difference in the responsibility, and scope of work a VA is performing.
While some Virtual Assistants are doing data entry or tracking meeting minutes, some of them are more like Donna from Suits – they know everything about operations of the company, and their duty is managing the executive director's time and making sure he is on top of his duties. One of the roles can be managing a client's social channels. Other roles could even fall under personal task assistance, like ordering groceries, or booking vet appointments for your boss's dog.
The scope of work may vary, and you as a VA need to know how to adapt.
So what makes one Virtual Assistant better and more valuable than the other?
Virtual Assistant service includes completing various tasks for clients. What makes a VA better and more valuable than other VAs are skills that he/she possesses and his/her attitude. If one owns these qualities, the job will be effectively done.
Skill set
Communicative
Good communication is key for successful cooperation between the VA and a client. The VA should not use "Yes/No" replies, but should share constructive comments and ideas. If a client has not assigned you the task, the VA should take initiative. The VA will find himself in a client-facing situation which means a direct contact with your client's associates. That is one of the many reasons why a VA needs to have good communication skills and a wide vocabulary.
Resourceful
While completing tasks the VA has to be resourceful. Research is one of the most important steps in accomplishing tasks. An important skill is to be good at finding sources, even if the client has not given you any. The information used for the project has to be correct, accurate and precise.
Intelligent
When faced with possible obstacles, the VA has to identify the best ways to meet the results. An intelligent VA is the one who can deal with any given situation. In this job, it is necessary to present yourself as an expert and as someone who is competent. Understanding your client's wishes and working according to that is of great importance.
Organized and good at time management
Organization and time management can improve your final results. Scheduling your tasks is essential because it helps the VA to meet his deadlines without failures. Clients find organized VAs to be more reliable and trustworthy.
Attitude
Kind
Aside from the necessary skill set, a Virtual Assistant has to be kind towards clients and co-workers. Treating everyone with respect will result in earning respect back.
Patient
Since every project is a new challenge, as well as every client, the VA needs to learn to be patient. For example, if a problem occurs in communication with a client, you as a VA need to have patience to take time to resolve it, instead of giving up.
Proactive
Even if the client is not giving you any details or instructions on how he wants the job to be done, feel free to ask for details yourself. By doing that, you will show that you are proactive. A proactive approach is a perfect way of proving that you are willing to learn and work hard.
Trustworthy and reliable
A person doing this job must be trustworthy and reliable. Your client should be able to entrust you with tasks, as well as to share information with you. As VA, you need to be careful to whom you reveal the information.
Strategic
Strategic thinking is a quality that will be appreciated in this particular field. As VA, you have to be be familiar with the work of your client's competitors. What makes a VA better than other VAs is thinking in advance and making plans to fulfill his/her obligations.
Assertive and confident
An assertive attitude is a good way to make your ideas and opinions heard and appreciated. While presenting your ideas, the Virtual Assistant has to be confident and not afraid to say what he/she thinks.
Polite
Every idea is important and finding a wise way of advising your employer whilst respecting his/her authority can be challenging. Instead of addressing the employer with "Let me give you advice", it is better to have a more subtle approach and use a phrase like "Have you thought about this…?".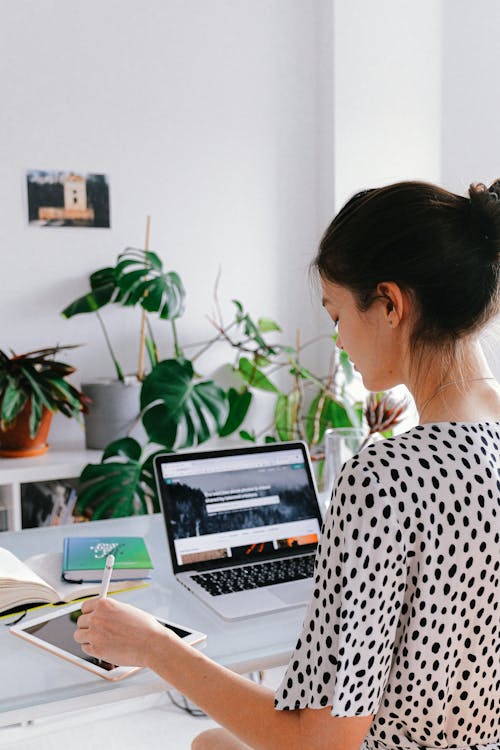 Tools every Virtual Assistant should be acquainted with
In order to blend into a startup environment, every VA should look into some basic tools used commonly in the business world of today.
Slack
Slack is a secure communication choice for remote work. This app helps you to chat, send files, and have discussions with your whole company. It is important to stress that all data is protected by enterprise-grade security, meaning that you don't need to worry about confidential info leakage. If one is VA and part of a remote team, Slack is an essential tool.
Trello
Trello is an easy, flexible, free app that helps you with time management. With this app, you can easily manage and organize your projects. It has a variety of uses, such as task managing and creating to-do lists which you can share with your team.
Asana
Web and mobile app designed to facilitate project and tasks organization. This tool can help VAs to improve their work and collaboration with their team. Asana allows you to create tasks, assign it to other members of the team, set due dates, and communicate about projects with your colleagues.
Monday.com
Monday.com is a tool by which you can track projects, deadlines, and improve team collaboration. This app is used for organizing tasks and setting deadlines, with a goal of avoiding unfinished projects.
Google Calendar
Google Calendar is an app that VAs use for scheduling their client's or director's meetings. This app offers many features, such as checking multiple time zones when arranging meetings and adding location to them. It will send a notification and make sure that your client or director does not miss or forget anything.
PowerPoint
PowerPoint is a program that helps you create, edit, and share presentations. The presentation is usually presented as a slide show to a live audience. You can also share the presentation with any app you want.
Excel
Excel is a spreadsheet program. It is used to create, view, edit, and share your files. This tool lets you manage spreadsheets, tables and workbooks. In this program, you can record expenditures and income, plan budgets, chart data, and much more.
Word
Word is a word processing program used for creating and editing documents. You can share these documents via email or via many other apps. Word has somewhat become a staple document editing and formatting software. You probably already know Word exists, but you might want to look into the little hidden gems in terms of tips and tricks for what else you can do in word besides typing a chunk of text.
Canva
It is a huge bonus if a VA knows how to use Canva as well. Canva is a graphic design online platform that you can use to create any kind of visuals; from social media posts to banners and posters. It lets you save your images in a variety of formats, most of their tools are free, and you can use it both in your browser and on your smart device.
Adapt and outsmart your competition
To wrap up, here is some advice for VA's that are located outside of the US and the UK:
VAs that are based in the US and the UK generally cost more than assistants that are based in India or the Philippines. Your potential clients might gravitate towards choosing someone abroad like yourself, but only if you can adapt to their work principles.
Cultural gap, time zone differences, and language barriers influence on the quality of a service assistant can provide.
Those who live in different time-zones need to always be aware of their client's schedule. In an example, if a client located in the UK books a meeting with you at 3 PM, and you are located in Croatia, you should know that 3 PM in the UK translates to 4 PM in your time-zone.
When it comes to language, one has to be fluent in English because the target audience is native speakers. Good grammar and spelling skills are necessary for VA because this job requires writing blogs, social media posts, and emails. If you are fluent in English but are lacking descriptive grammar, then you can use Grammarly and Hemingway which can help you edit out small details in terms of writing and style that you might have missed.
Most importantly; be confident. There is no need to believe that someone out there does a better job than you. In the end, it all comes down to how much effort you're willing to put into your work. Adapt, improvise, and overcome all of your barriers.