Marketing guide for a small business
1. The best marketing for a small business
The best marketing for small businesses is having a well-maintained website. Building a website is like building a house, it can be a small hut, or it can be a four-floor villa with a pool. If you decide to bootstrap your company, you can create a website on your own by using. The other option is to find a freelancer or get in touch with Flexi Consulting to do it for you. Apart from that, e-mail marketing is essential, as it has been proven that 73% of millennials prefer that type of business communication.
2. Business marketing strategy
Although marketing has the purpose of increasing a brand's visibility, for your presence to be fruitful, it must be carefully and strategically planned. Go to marketing strategy includes a business plan, a marketing plan, and a sales strategy. It is how you bring your product to the market. It is important to have it as it informs the audience about your services and turns them into your clients in a subtle and non-pushy way.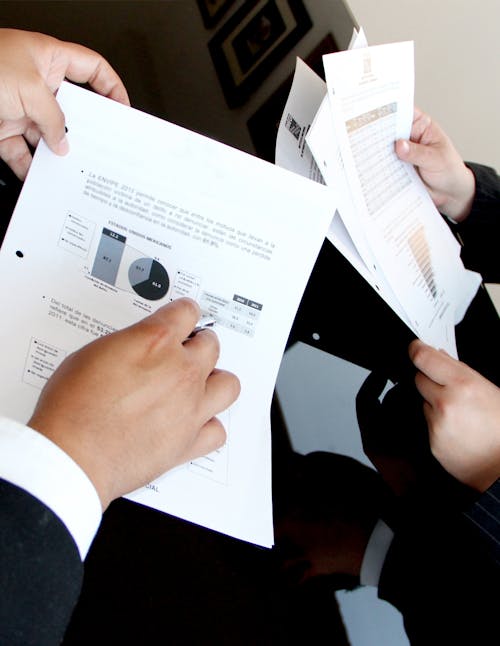 3. The importance of social media marketing
Being active on social media and website, engaging with clients, collaborating with local businesses, and hosting a social media contest are some of the ways small business owners may reach new potential clients. One of the major things you need to know is that people on social media often want connection, not information. Put a face onto your brand and let them connect it with a real-life person. What is more, managing social media must have a story through which you lead your clients. It is wrong to think that spamming with every day posts will have any benefits for the growth of your business. Your representative on social platforms has to match your brand's idea and express your beliefs through creative and engaging content. Professionals at Remote Bob make sure that your social media platforms are in safe hands.
4. How to choose the right social media platform?
Social media is a great tool that can help you engage with your customers, but you can also use it for advertising or promotion. Social media provides the opportunity to get customer feedback, increase market reach, develop your brand, or exchange ideas. The best social media platform to use will differ from business to business as it varies on the products or services provided and audience groups.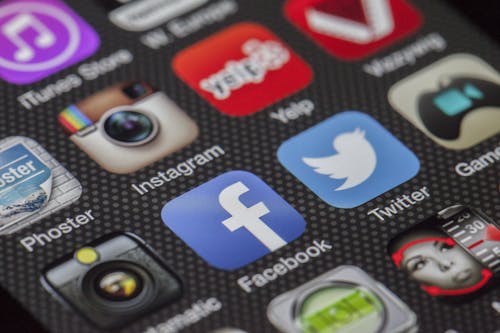 Facebook is the most widely used social platform. Regardless of your services, the proper use of Facebook will make a great difference in reaching your goals. However, you can still target your audience on Facebook by age, gender, employment, interests, purchasing behaviour and more. Instagram is owned by the same person as Facebook; thus, it has access to the same advertising platform. Nevertheless, Instagram is more likely to be beneficial to B-2-C that targets a younger audience as they are more represented on Instagram. A business owner has to decide which platform could yield the best results for their purposes.
5. Is influencer marketing for every business?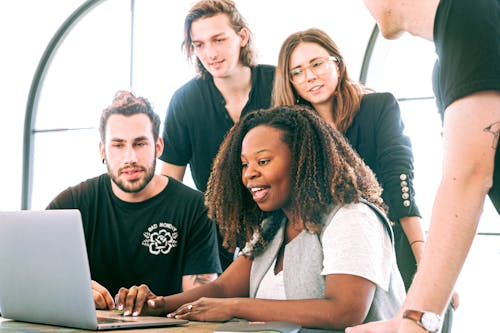 Nowadays online marketing also includes influencers. For a small business, it is important to find the influencer who is in a distinct niche and engages their followers in communication about it. A small business may benefit more from a collaboration with a micro-influencer as they are a) more affordable and b) closely connected to their audience. Their audience may not be interested in your brand until they see their "role model" or "an online friend" being excited about it.
6. A marketing strategy on a budget
Investing money in marketing is important for small business because you are investing in long-term success and a client base. And that is what makes the greatest difference – targeting your audience and understanding your niche. Study your competitors and find out what is best for you and don't be afraid to allocate your time and money into it. For the marketing plan, you need to decide how much money you need to spend to achieve the goals, educate yourself on marketing tools you will need and finally, find out what your customers respond best to.
7. Define your brand
Brand values are guiding principles that are at the very core of your brand and they dictate the brand's message, look and relationship with the customer. You have to decide what emotions/values you want your brand to be associated with by discovering your true values, being innovative and consistent.
8. Conduct market research
Market competition motivates you to do better. Competitor research is an important step in developing your business. The main goal is to find some competitors that have been working longer than you and analyze their job. Determine their prices, research their offers, tactics and results. But be careful! Do not copy their work but use them as inspiration to improve your business and be better.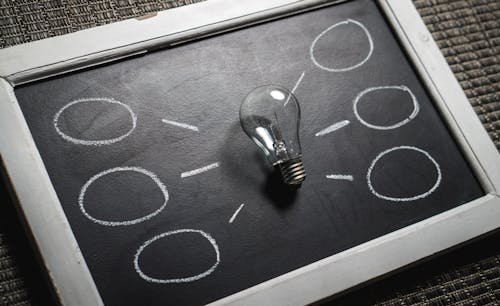 9. Figure out buyer persona
After successfully thinking through everything, you should define the ideal customer you want to attract to your service. By making a customer persona you will know that. And what is a customer persona? A document that lists all the details about your audience. Besides that, it also includes information such as gender, job title, function, business size, team, needs and challenges. Your goal is to attract more customers with similar goals and aspirations as your best clients.