List of Services in Remote Bob Offerings
Our list of services
If you've been trying to grow your business or looked at our list of services, no doubt you've come across some terms about which you weren't sure. It's only natural given that not everyone uses the same vocabulary in the business world. Therefore, just so we're all on the same page, we've decided to clarify what we mean by our services.
Read on to find succinct and clear explanations of each of the terms we use to describe our services.
Awareness vs. growth packages
First of all, let's get this out of the way so you can more easily judge which package in our list of services you need.
Simply put, our awareness package is for new companies who have yet to establish their own content. These services focus on helping you create content that explains your product or service and helps attract potential buyers.
Our growth package, on the other hand, is for already established companies that have a clear vision of themselves and their goals and simply want help with growth.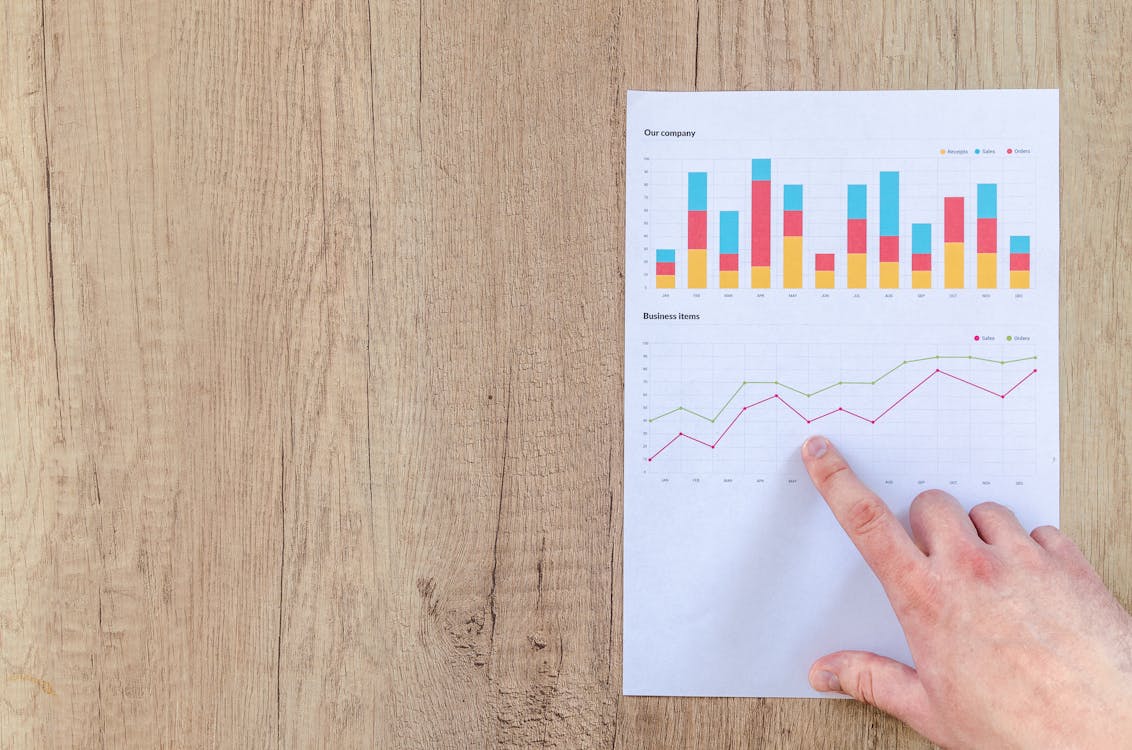 Project set-up session
This is a meeting where you, a Remote Bob project manager and a VA meet up so you can explain to us what your business is all about. The goal is for us to understand your project and company and get aligned with your goals.
It's also an opportunity to discuss trough which channel we'll be doing outreach, as well as how much of it you want. Other things like tools that will be used, passwords etc. are also important to clear up.
After this session, we should all have a better idea of what it is we're trying to accomplish and how to get there.
Weekly progress report
Every Friday we'll send you a progress report. The report will contain everything we did that week.
Similarly to the project set-up session, these reports help make sure we're all on the same page. We know how important it is for you to know exactly what's happening and how close we are to achieving our set goals.
Customer avatar
I must admit that, as a content writer, this term was somewhat foreign to me the first time I read it in our list of services. Luckily, it's actually pretty self-explanatory.
A customer avatar is simply the representation of your ideal customer. In other words, it's the type of person you want to purchase your products. It's also sometimes called a buyer persona, marketing persona, or customer profile.
A customer avatar should be a focused image of a singular person that represents your perfect customer. It's not a vague description of someone who would roughly benefit from your services nor a wide range of different possible people. Your target group should be an inch wide and a mile deep.
Businesses that don't have a defined customer avatar often have scattered marketing strategies. There's no structure or direction to their efforts to expand and gain exposure. That's what makes this an important thing to have as part of your business. Before you start trying to grow your company, make sure you have a strong custom avatar.
Here's a good template example from DigitalMarketer's Customer Avatar Worksheet:
Value proposition
A value proposition is… just that: a proposition of the value your company promises to deliver to its customers if they buy your product.
As a business, you're always trying to get across to your prospects the value you can add to their lives or businesses. That's what makes this piece of key terminology so integral to anyone's marketing strategy. You need to know what you're offering before you try to sell it.
Value propositions should be on-brand and unique rather than vague. A good value proposition is what turns your prospects into customers. Although it might be crystal clear to us why our product is valuable, sometimes our clients need to know "what's in it for them?" aka the value they get from buying our product.
For example, if you go to https://unbounce.com/, you're immediately greeted with a clear, concise, and attractive value proposition.
Competitor analysis
This part of our offering means identifying your major competitors and researching their products, sales, and marketing strategies. This can help you create better business strategies of your own. Instead of wasting your time in trial and error, we'll analyze five of your competitors and see which strategies work well for them.
Remember: the market is competitive. The reason we're researching your competitors isn't to plagiarize or shamelessly copy. Rather, it's to know your competition better so we can one-up them.
Only by knowing what your competitor is up to you can aim at outdoing them. Of course, that's not to say you can't copy a thing or two they're doing amazingly…
Brochure/presentation
Brochures and presentations are important because they allow someone to easily see what your product or service is about.
When a potential client messages us and asks to know more about your business, this is what we'll send them. Usually, these contain sections like About us, Services, Pricing, Testimonials, and, of course, Contact. And don't worry, both the content and design are included in our list of services.
An attractive an informative brochure or presentation can mean the difference between getting a new client as opposed to letting an opportunity slip you by.
Social media
Social media marketing is key to getting ahead in today's market. With so many people getting their news and information from social media, sites like Facebook, Instagram, or LinkedIn are key to getting proper exposure for your business.
Of course, there's an art to it. Posts have to have the proper content, aesthetic, and be scheduled on time. Luckily, our list of services includes one (high quality) social media post per day on your social media channels. This will bring you more digital presence and can often attract potential clients.
Make no mistake, in today's digital world a company without social media might as well be invisible
SEO Blogs
Finally, some key terminology I feel right at home talking about. SEO stands for search engine optimisation, and SEO content is, you guessed it, a piece of content that's optimised for search engines. This means that, for example, a blog post or article will rank highly on Google's search results, driving more traffic and exposure.
The way this is achieved is by using certain popular focus keyphrases and repeating them a specific number of times throughout the piece of writing. Image alt attributes, inbound and outbound links, as well as things like meta descriptions also play a role.
Competent content writers know how to weave a keyphrase in so that it sounds natural yet still makes content SEO. Good SEO content can bring your business's content to the top of Google's search results. That's why our offer includes four SEO blog posts that help make you more visible on Google.
Building a database
Building a database of potential clients is very useful if not necessary. Luckily, it's included in our list of services.
Keeping a record of the emails and other contact info of your potential clients is great for later use. You can send them your future newsletters, promotions, or even extensions of services offered.
What's more, even though a client might not need your services at the moment, it doesn't mean that they won't down the line. Building a solid database of potential clients means that you won't let precious opportunities go down the drain.
Outreach
Outreach refers to a strategy that tries to find individuals and organizations that might be interested in your business. It helps build brand recognition by promoting your business and often boosts revenue.
Essentially, it's a process done primarily through emails and messages on social media. It tries to find potential clients, people who might need your services but are not aware of it. Or, if they are, they may not know that your solution exists. It's a lot like traditional cold-calling, in a sense. It increases your online presence, often has a warm, human touch, and has the potential to create empowering collaborations.
We'll reach out to your buyers or potential clients and offer them your services. We send a minimum of 1000 outreach messages a month, whether it's by email or any of your preferred social media channels. The number of messages depends on the package you choose from our list of services. A bigger package means more messages.
A/B intro messages
To get the best outreach results you need two things: a good intro message and persistence.
Persistence is easy enough. We just have to make sure we send it to as many potential clients as possible. However, in order to perfect our intro message, we need to write A and B versions of it. We then send the A version to 50% of our database and, you guessed it, the B version to the other 50%. We then see which of those two messages gets us the best results and continue using it.
Reactive PR
This is closely related to normal PR, but it's less about actively seeking leads and more about how you respond to opportunities and situations that are presented to you.
A good example of this is the website HARO (help a reporter out). Once signed up, you receive emails three times day that are basically pitch requests by reporters. If you find a topic relevant to you or your business, sending in a pitch can mean getting featured in another person's article that will usually link back to your website. This has the potential to generate a lot of traffic for you.
Quality partnerships and past media contacts also fall into this category.
Our team will keep an eye on pitch requests from journalists and send them pitches about your business at least twice a month. Although we can't guarantee they'll get published, every two months most of or clients get a press release this way (despite not paying for a PR agency).
Lead magnet
Simply put, a lead magnet is a piece of content that you can use to attract potential customers. In exchange, they can provide their email address or other information. For example: webinars, blogs, 7 points checklists, eBooks, special offers etc. If you've ever seen "leave your email here to download eBook", that's it.
A lead magnet is used to capture the attention of your prospective customers. Therefore, it should offer high value or, at the very least, have a high perceived value. It should also provide an instant and practical solution to your audience's problem. Finally, remember the value proposition? Well, similar to that, a lead magnet should contain a unique selling proposition that differentiates you from your competition in a positive way.
Meetup community
The Meetup platform is one of the best tools for growing your brand online. It's a website that allows you to host free or paid events.
How it works is that you create a Meetup group and then host events. As a rule of thumb, you can expect 50% of your confirmed attendees to show up to free events. As you share your ideas, get to know you attendees, and expand your group(s), it becomes a great platform through which you can grow your business.
With a strong group that shares your interests and lots of useful tools to plan events, your business will gain exposure in no time.
Here's an example of a good Meetup group: https://www.meetup.com/Launch-Your-Start-up-in-30-Days/
Content for landing page
A landing page is a focused and standalone webpage that your potential clients arrive at (land) usually by clicking on a link. Unlike standard pages which branch off and encourage exploration, a landing page has only one focus which is typically known as the call to action or CTA. This is what makes it so effective at increasing the conversion rates of your digital marketing campaigns.
Content for landing pages is included in our list of services. However that only includes the text and images. The page itself will need to be set up by your own web developer.
Newsletter
A newsletter is a piece of digital content that you sent regularly to your subscribers. They can contain simple text or be a combination of text and images.
Newsletters help by maintaining regular contact, encouraging visiting habits, maintaining your popularity, advertising products or services, notifying subscribers about events and much more! For this reason, we include four monthly newsletters in our list of services.
Speaking gigs
Finally, speaking gigs are opportunities for the founder of the company to… well, speak publicly to an audience. They can be free or paid but are essential for getting your business out there. Speaking gigs allow you to share your knowledge to an audience and, most importantly, make them aware of your products and services and their value.
That's why we're here to help you find plenty of speaking opportunities. We know they work because they've helped us a whole lot.
Conclusion
And there you have it. Hopefully, this post has helped you understand some of the terms we use in our list of services. You should now have a better idea of all we can do for you.
If you have any other questions or would like to discuss prices and services, go ahead and get in touch with us. We'll be happy to help!