How to find the right social media voice for your business
Start developing a social media voice by asking yourself some questions about your business. What is your brand's vibe, what kind of language do you want to use? You may want to sound professional and formal, or you can be fun and relaxed with your followers.
How to establish Social Media Voice
Whatever you choose, there are two mostly wanted outcomes from social media:
Firstly, well-built relationships with your customers. This, and your relationship with the influencers, is important for getting social proof that your products are good.
Secondly, the feedback. You will get feedback, but beware, not every feedback on social media will be positive. Think of that as an opportunity to grow and improve your product or service.
One of the major things you need to know is that people on social media often want connection, not information. Put a face onto your brand and let them connect it with a real-life person.
If you happen to be too busy to tackle social media yourself, do not worry. There are many agencies and skilled professionals who can help you reach your goals. However, there are some things you should keep in mind when choosing the right person to represent you on social media.
Hire Social Media Managers with the right set of skills
The first box to tick is to find a person that will be responsive and not leave you on "read" for three days.
Qualified social media managers at Remote Bob will make sure that your social media platforms are in safe hands. You would not have to worry if your customers are receiving all the information they have requested. Then, your social media manager should be able to follow the algorithm and know when to post photos or stories to achieve the highest views.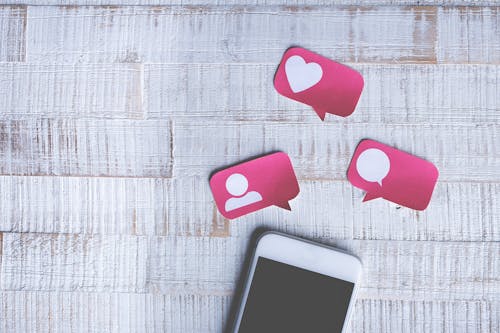 Here is a secret every SM expert knows: Keep it short and simple in your photos – Facebook and Instagram algorithms do not like long texts. Furthermore, make sure you find a specialist who is happy to jump around the picturesque fields to ensure you get the right photos of your product. If you do not carefully look for it, it means that you are pleased with free stock photos.
Your content will get more views if you find the best time to post on Social Media
Although social media has the purpose of increasing a brand's visibility, for it to be fruitful, social media presence must be carefully and strategically planned. Managing social media must have a story through which you lead your clients. Spamming with every day posts will hardly have any benefits for the growth of your business.
The way you represent to the audience via social media is important
Your representative on social platforms has to match your brand's idea and express your beliefs through creative and engaging content. Look for specialists who utilize a range of networks and have well-maintained profiles. Find SM expert who will do everything in their power to help you express your voice on social media.