Everything you need to know about starting a business
You may have business ideas but you don't know how to turn them into reality. We have prepared a month-long plan to help you learn everything you need to know to about starting a business. Prepare yourself for taking notes.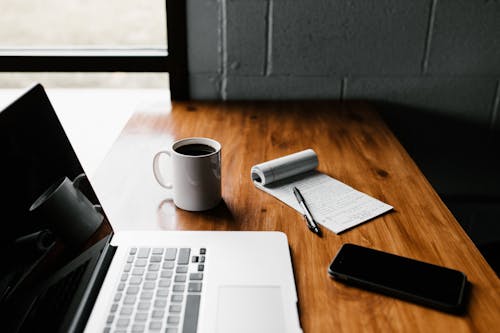 Week #1
Monday
Before starting a business, you need to know to describe your business idea in 3 sentences
Most of the people get stuck at this point, they are not 100% sure about the business model, features, vision… That is fine. More than 70% of business ideas get pivoted in the process, that means you can change it later. Remember, a good business idea is solving some problem for a customer in an innovative way. So start! Go with one option for now. Your business idea, 3 sentences, now!
Tuesday
Join some online or virtual business event and tell people about your idea.
It is easy to book events like that on Meetup or Eventbrite, many of them are free. Why would you do this? Well, because of two things.
First one is when you tell people about your business idea it will sound more real, you will feel how much confidence you have in it when you are speaking about it, and you will get some feedback.
Second thing is – you will meet likeminded people in a similar situation. Many people have a great business idea, but only some of them manage to create a real business. What you need to know about starting a company is that it is similar to raising a baby. You invest your energy, time, money, passion and you think that what you are doing is the best thing in the world. This is how every great entrepreneur started, but it takes a lot more than to build a well-structured business model, trustworthy team and customer acquisition to achieve huge success. Sometimes it is not easy to decide what to do, how to do it or when. That is why you need a group of people who will remind you that you are all in this together.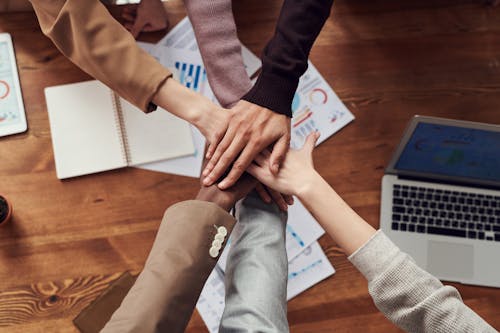 Wednesday
Idea Validation
If you are doing something that is already on the market, then there is no need to do idea validation. In case that you are thinking about opening ice cream stand, there is no need to validate the idea "you assume that people will be interested in buying and eating ice creams", that idea is already validated since there are many companies that are doing that on the market. On the other hand, if your idea is already validated, you should think about the size of the market, location, competitors, and how will you be better than them.
Innovative business ideas require idea validation process. If you are starting something new, original, before investing too much time, energy and money in it, you should validate your business idea.
Here are the top 3 ways how to validate your business idea:
Prepare a survey
Conduct interviews
Launch test landing page
And you will see how will people react to your idea.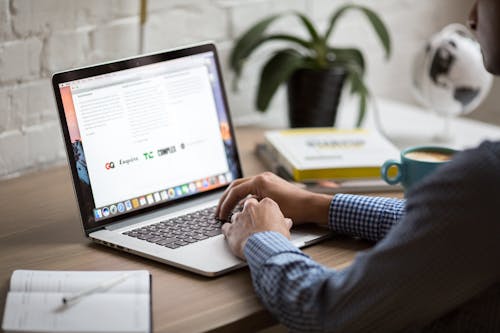 You can set up a survey for free via Google Forms, and ask questions such as "What do I need to know before starting a catering business? What equipment do you need to start a catering business? What do you think about catering services?"
Thursday
Competitor Research
Market competition motivates you to do better. Competitor research is an important step in developing your business. The main goal is to find some competitors that have been working longer than you and analyze their job. Determine their prices, research their offers, tactics and results. But be careful! Do not copy their work but use them as inspiration to improve your business and be better.
Friday
Value Proposition
According to many, a value proposition is the most important element of overall marketing messaging. A value proposition is a clear, simple statement that quickly describes what customers will receive from your organization's services. Simply put, it gives the client a clear idea of why you are the right person for them. There are few questions to follow to have a good value proposition:
How can your services improve problems?
What benefits do you offer?
Why choose you, and not your competitors?
Uber is a company that has a great value composition. Even though they do not explicitly say it, they mock traditional taxi and highlight their superiority. Uber's value proposition is stated on their website and it says:
One tap and a car comes directly to you
Your driver knows exactly where to go
Payment is completely cashless
It ensures you that it is an efficient way to get you where you want to be.
Week #2
Monday
Customer Persona/target group
After successfully thinking through everything, you should define the ideal customer you want to attract to your service. By making a customer persona you will know that. And what is a customer persona? A document that lists all the details about your audience. But not only that, there is other information to be included, such as gender, job title, function, business size, team, needs and challenges. Your goal is to attract more customers with similar goals and aspirations as your best clients.
However, some mistakes should be avoided – do not base personas off assumptions, do not exclude some information and try interviewing enough people, although it may be time-consuming.
Tuesday
Brand values
Brand values are guiding principles that are at the very core of your brand and they dictate the brand's message, look and relationship with the customer. You have to decide what emotions/values you want your brand to be associated with by discovering your true values, being innovative and consistent.
Wednesday
Vision and mission.
Vision is what you want to achieve tomorrow, and mission is what you do today. The two are interchangeable because it is critical for your business to have a purpose and a meaning. The mission statement drives the company and it answers questions what (do we do), whom (do we serve) and how (do we do it). Your vision statement, however, gives the direction to the company. The vision statement deals with questions such as defining your dreams, hopes, problems, solutions and changes in the future.
Look below at an example of a good vision and mission statement based on an illustration from Tesla.
Mission: To accelerate the world's transition to sustainable energy.
Vision: To create the most compelling car company of the 21st century by driving the world's transition to electric vehicles.
Why it works: First of all, the word "accelerate" is carefully chosen to depict the force behind the Tesla company. And secondly, the vision is highly optimistic and reflects their dreams and aspirations.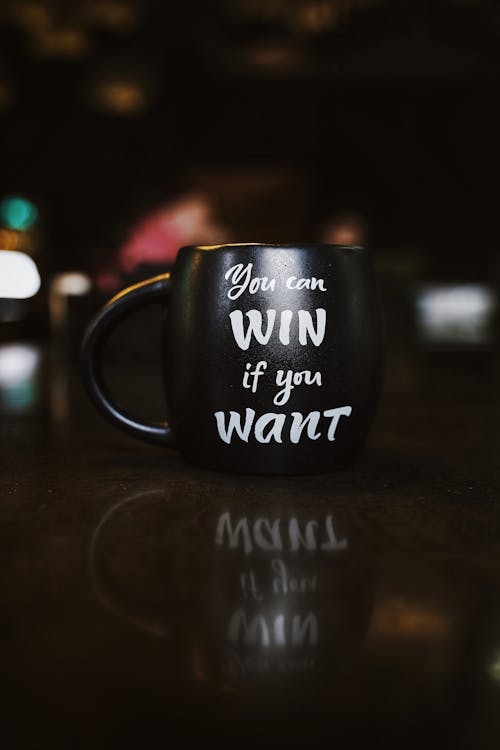 Thursday
Your story
Determine which problem you are solving for your customers and why.
Friday
Branding
Branding Basics: What is branding? Why do we need it? What does it mean? How to get it done quickly without getting ripped off?
Improvise in paint or Canva or use one of the tools to make a free logo. Try this one:
https://www.tailorbrands.com/logo-maker
b) Contact Remote Bob Virtual Assistant to get you offers from reliable branding agencies. This is the best price-quality ratio since you will get the highest quality reliable branding for instalments that are low by UK standards.
c)     However, if you opt for a person who is based in the UK, we recommend David Pugh Freelance Graphic Designer, who also offers great value for the price, while he has brutal references like TopGear, Estrella, BBC and other great brands.
d) If you start looking for a branding agency or a designer on the first couple of pages in London you will probably end up with something overpriced and definitely not worth the money.
Week #3
Monday
Services
Determine no more than three services that you can offer to your potential customers (unless you are an e-commerce shop). Having services and offers is one of the priorities if you want your company to attract the first client. Strictly defining your services and the audience builds a service system that delivers value to your customers.
Tuesday
Put a price on it!
How to determine the price for your service or product? Due to competitor analysis, you know the price range and it is up to you to decide if you want to be affordable or high end.
Wednesday
Content
You know that you are amazing and that you can offer great values. After all, that is exactly why you decided to start your business. But now you have to find a way to help your potential customers figure it out.
Prepare content that will scream the quality and value of your services, trust and all your best qualities. Record a video, take a photo in a professional surrounding, take a photo of your product or service, write a couple of blogs and use them to describe everything you can do for a client. We do not recommend this, but if you must use some free stock photos, use unsplash or pexels. That way, nobody can sue you for taking intellectual property.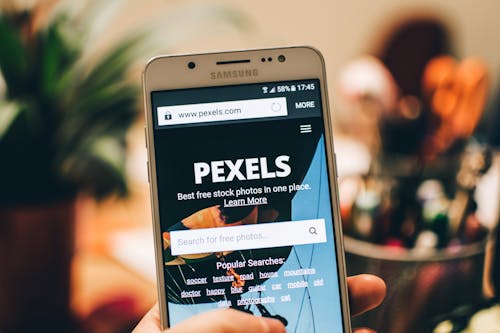 Thursday
Launching website
Building a website is like building a house, it can be a small hut or a tent, or it can be a four-floor villa with a pool. If you decide to bootstrap your company, you can create a website on your own by using www.wix.com, you will still have to pay hosting and domain but it won't be more than £70-100 in total. You can find a freelancer, or get in touch with https://www.flexiconsulting.co/go-to-market to do it for you. Hiring a web design agency from London will probably cost around 25k or more, depending on whether you need something custom made or not.
Friday
Landing page
Once you have encouraged people to visit your page, you want them to take action while they are there. How to create a landing page that converts? Simply, include these steps:
C = Clear Call to Action
O = Offer
N = Narrow Focus
V = Very Important Attributes
E = Effective Headline
R = Resolution-Savvy Layout
T = Tidy Visuals
S = Social Proof
Read more about it at https://remotebob.co.uk/create-great-landing-page/.
Week #4
Monday
Setting up your social media profiles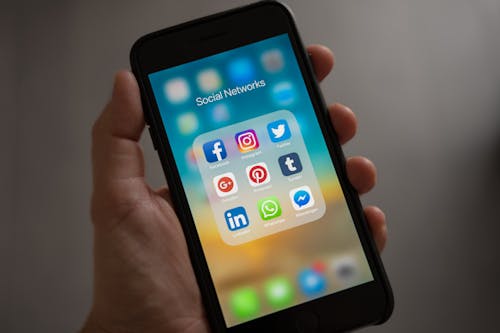 Social media provides the opportunity to get customer feedback, increase market reach, develop your brand or exchange ideas. The best social media platform to use will differ from business to business as it varies on the products or services provided and audience groups.
Facebook is the most widely used social platform. Regardless of your services, the proper use of Facebook will make a great difference in reaching your goals. However, you can still target your audience on Facebook by age, gender, employment, interests, purchasing behaviour and more.
Instagram is owned by the same person as Facebook; thus, it has access to the same advertising platform. Nevertheless, Instagram is more likely to be beneficial to B-2-C that targets a younger audience as they are more represented on Instagram.
Pinterest may be the best choice for a creative industry as it offers food recipes, lifestyle articles, inspiration, etc.
On the other hand, platforms that are a bit more "serious" are LinkedIn and Twitter and they are mostly of great benefit to B-2-B.
Tuesday
Finding Co-founders
To achieve great goals, we need a great team. From our experience, the best sites to find co-founders are https://angel.co/ and https://workinstartups.com/. When choosing co-founders, it is important to look for someone with the same values ​​and a different skillset. Why? Because you need someone who brings to the table some skills that you do not have, and at the same time, has the same values ​​that will ensure that you agree in making decisions. You can offer the co-founder a salary, equity, or both.
Wednesday
Raising Funding
Some entrepreneurs invest their savings in the company, while others look for investors. The first round of investment is called the seed round. To get an investment you need to have a great idea and a high-quality team. It is important to make one pager and pitch deck for investors. Here are some ways you can get an investment:
a) Find an Angel Investor. You can approach potential investors at networking events which you can find at https://www.eventbrite.com/ or on LinkedIn. You are looking for an investor who already has experience with the industry in which you work.
b) Crowdfunding https://www.kickstarter.com/. It is a way of raising funds through donations, mostly small amounts, from a large number of people. Crowdfunding is changing the idea of ​​traditional investing, using the internet to reach thousands of potential donors.
c) There are also government grants and EU grants which require some paperwork. You should write a grant proposal in which a lot of information about your company must be included. Start with defining your situation, then describe your aspirations for the future, design the program and locate funding sources.
Thursday
Pitch Deck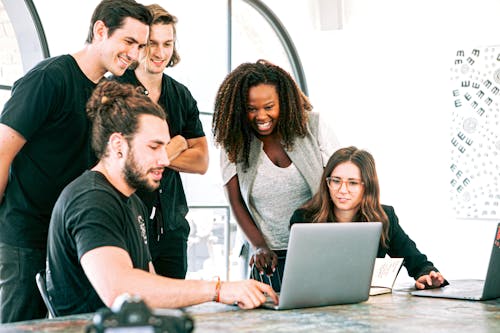 Pitch Deck is a concise presentation used to demonstrate your business plan to your audience. It is used in both face-to-face meetings, as well as online meetings with potential investors. It can be done in PowerPoint, Keynote or Prezi and it should contain information about your team, the problem that you are trying to solve, advantages, solutions, products, market and, finally, a business model. Take a look at Uber's first pitch deck here: https://techcrunch.com/gallery/here-is-ubers-first-pitch-deck/
Friday
Go to market strategy
Ready, steady, launch!
Go to marketing strategy includes a business plan, a marketing plan and a sales strategy. It is how you bring your product to the market. It is important to have it as it informs the audience about your services.
Week 4
Monday
Register your business
To register your business in the UK, you have to:
1. choose a company structure
2. register a company name
3. select a company formation package
4. enter your company information
5. allocate company shares
6. complete articles of association
7. submit everything
Look for more information here: https://www.gov.uk/set-up-business
Tuesday
Launch!
Reward yourself for the effort and celebrate the start of something amazing!